TRUE In-House financing at Financement Auto Laval
Financement Auto Laval (near St-Eustache and St-Jérôme), is your destination to get yout car financing 100% APPROVED! Credit problems, no credit report, newcomer to Canada? No matter what your financial situation is, we have the auto financing solution you need and you will be approved, guaranteed.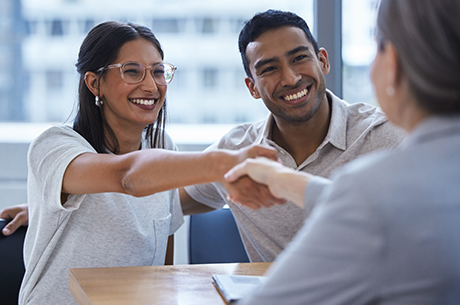 New or Used More than 600 vehicles Easy financing 100% approved!
You have been refused for an automobile? We have the solution!
1
100% approval is fast and easy. For a new or used vehicle
2
Solutions for all situations. Here you are approved
3
Personalized service. In business since 1992
There are many things that change when you become self-employed, including the ease to get a car loan. Financement Auto Laval helps you get car credit more easily, because we know very well that the analysis of a self-employed worker's file is not done in the same way than an employee. Complete our credit application and we will offer you the best solution!
Yes, our specialized auto credit experts are used to handling first or second bankruptcy credit applications, whether discharged or not. We can help you find the best solution for your credit report!
Even if getting approved for a car loan can be more difficult, at Financement Auto Laval, we are able to offer you car credit! With our agreements with specialized financial institutions, we will answer all your questions and requests.
Our secure website allows you to apply for credit pre-approval in a safe and easy way. Our on-site experts are able to get you a car loan even if you have bad credit or no credit history. Every day we offer solutions adapted to many different situations.
Getting a car loan with a low income can sometimes be difficult. Financement Auto Laval is accredited by many financial institutions, so no matter what your credit report, you will be approved! Fill out our form directly online to get pre-approved and our brokers will contact you for more information.
Car loan
Find out which auto financing solution is best for you: In-House financing, 2nd chance credit, 3rd chance credit, and more. You are 100% approved!
APPLY
Exchange vehicle
Evaluate your vehicle of exchange, you will be surprised what you could receive for your next vehicle and always with the best rate of financing on the market!
EVALUATE NOW
Your best new and used dealer in Laval
Financement Auto Laval
Very satisfied I did business with Johnny
Very well informed, thank you
The coaching is great and the follow up is super well done!!! Thanks for everything!
We offer all types of financing, in addition to the real in house financing that is available on site at lowest price on the market! ! We are here to support you in this process with the purchase of your vehicl. at the best rates on the market.. We know that it's not always easy, so we offer solutions for all situations, such as 2nd and 3rd chance credit.
Give feedback